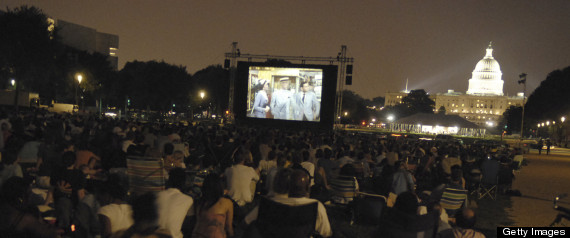 I
saw a link
to the outdoor film screenings going on in DC on the Huffington Post and it made me feel nostalgic. After seeing the picture above, don't you just want to pack your picnic blanket and popcorn and head out to the movies? I do!
I hope to see
ET on July 22nd
on the lawn and I'm having a hard time picking one
from the NoMa list
- do you think you'll go to any?